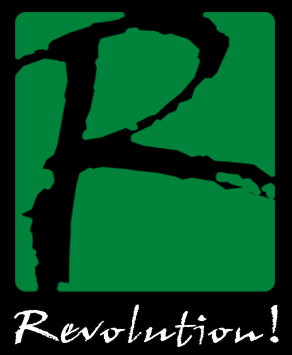 We have some news from the new Revolution Pro Wrestling promotion that will be opening in Los Angeles, California with their first show at the Los Angeles Convention Center on September 11th.
This news comes from Ian Rotten, the promotion's owner and former ECW star, who called into a local radio station.
He claimed he left ECW because Paul Heyman was a cheap piece of shit who wasn't giving him his proper money. That was not the only problem, as he was pissed at ECW abandoning the hardcore revolution to bring in luchadores and technical wrestlers. "Those folks are fine in moderation, but where are the barbed-wire matches? Where is the blood and guts. ECW is quickly becoming a promotion of pansies and I had to get out of there!" Rotten said.
Why Los Angeles? Rotten explained that LA was always on the cutting edge and now they will be on the cutting edge of wrestling too. The Los Angeles Convention Center will become the new home of the hardcore revolution and it will all begin on September 11th with "The Start of Something Big"! 
The main event does seem like a hardcore dream match as Rotten teams with Terry Funk and Super Leather to face James Mitchell's team of The Headhunters & Jason the Terrible in a Street Fight. What does Rotten promise from this main event? "Blood. Guts. A true revolution of hardcore!".
Revolution Pro Wrestling will not only be about hardcore blood and guts, but a proving ground. Rotten wants wrestlers to be given a chance to show who they truly are away from the cartoon lands like the WWF and WCW. The former Rad Radford, Louie Spicolli, and the former Hakushi, Jinsei Shinzaki, will get a chance to shed their comedic sides and be the kick ass wrestlers they really are. They are scheduled to square off on the 11th. Rotten wants to focus on untapped talent and he believes Spicolli is a future top star in wrestling.
When questioned about bringing in The Brooklyn Brawler and The State Patrol, Rotten said that "there is a place for comedy in wrestling, especially if the comedy ends in blood.".

Rotten ended the interview hyping up unheralded talents like Pat Tanaka, Maxx Payne, JT Smith, Boo Radley, Fidel Sierra, Flash Flanagan, Ricky Santana, and the team of Rex King and Steve Doll. All great talents who have been wasted by various promotions.
Revolution Pro Wrestling has lofty goals and we will see how they play out on September 11th.